EMINEM on Tour!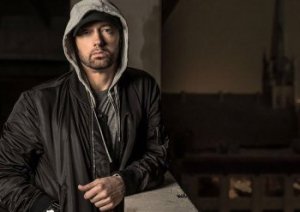 EMINEM WILL BE HEADING THIS SUMMER IN EUROPE!
EMINEM TOUR DATES 2018
EMINEM REVIVAL TOUR
6/30/18 – Oslo, Norway @ Obos Oslo Sommertime Festival
7/2/18 – Stockholm, Sweden @ Friends Arena
7/4/18 – Roskilde, Denmark @ Roskilde Festival
7/6/18 – Zurich, Switzerland @ Frauenfeld Open Air Festival
7/7/18 – Milan, Italy @ Experience Milano
7/10/18 – Hannover, Germany @ Hannover Messe
7/12/18 – Nijmegen, Netherlands @ Goffertpark
7/14/18 – London, UK @ Twickenham Stadium
7/15/18 – London, UK @ Twickenham Stadium
Marshall Bruce Mathers III (born October 17, 1972), known professionally as Eminem (often stylized as EMINƎM), is an American rapper, songwriter, record producer, and actor.
Eminem is the best-selling artist of the 2000s in the United States. Throughout his career, he has had 10 number-one albums on the Billboard 200 and five number-one singles on the Billboard Hot 100. With 47.4 million albums sold in the US and 155 million records globally, he is among the world's best-selling artists. Additionally, he is the only artist to have eight albums consecutively debut at number one on the Billboard 200. Rolling Stone ranked him 83rd on its list of 100 Greatest Artists of All Time, calling him the "King of Hip Hop".
MILLIONS OF CDs SOLD OUT
15 GRAMMY AWARDS
ONE OF THE BEST 100 ARTISTS OF ALL THE TIMES
ARE YOU READY?!
Article in collaboration with RIPPING FAMILY BOOKING AND PROMOTION 
https://www.facebook.com/rippingfamilybooking/